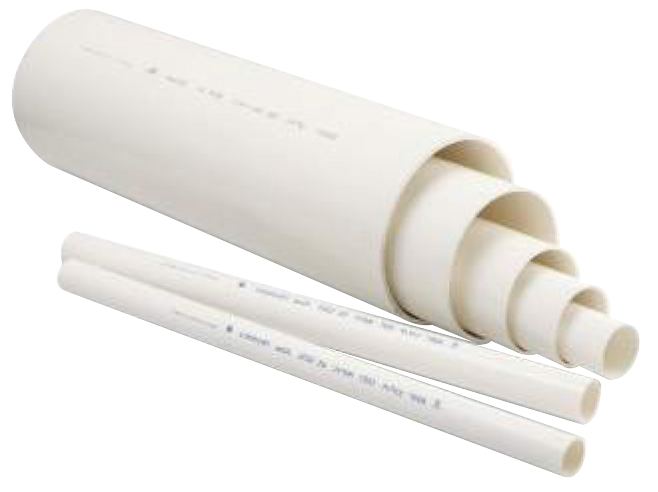 SPIND UPVC
Spind UPVC Pipes
Plastic pipe is a tubular section, or hollow cylinder, made of plastic. It is usually, but not necessarily, of circular cross-section, used mainly to convey substances which can flow—liquids and gases (fluids), slurries, powders and masses of small solids. It can also be used for structural applications; hollow pipes are far stiffer per unit weight than solid members. Most plastic pipe systems are made from thermoplastic materials. The production method involves melting the material, shaping and then cooling. Pipes are normally produced by extrusion. As the leading UPVC Pipe Supplier Malaysia we are providing the best quality of UPVC pipes for multiples use especially building structure.
These pipes are compiled with MS 1063 which intended to be used for soil and waste discharge pipe work for conveyence of domestic water waste (low and high temperature), ventilating pipe work and rainwater pipe work within building structure. this standard is equivalent to BS 5255, BS 4514, BS EN 1401 and BS EN 1320.
*UPVC Pipes are only available for export market.


Size & Range
Application area code:
Code "B" = Application for compenents intended for use above ground inside the buildings, or for components outside buildings fixed onto the wall.
Code "BD" = Application for components intended for above ground use for both inside the buildings, or components outside buildings fixed onto the wall and burried in building structures.